Introduction to JAC's Services
Proper employment supervision
In order to confirm, from a third party perspective, that companies are hiring workers appropriately in accordance with their approved hiring plans, we commission the Foundation for International Transfer of Skills and Knowledge in Construction (FITS), an organization that supervises appropriate labor management, to visit companies, provide guidance and advice by other means, and respond to complaints or consultations from specified skilled workers.
Free employment placement service
It is generally assumed that a private employment placement agency will mediate when a specified skilled worker is introduced to a company. However, employment placement by general private sector fee-charging employment placement agencies is not permitted for construction jobs (work involving construction, remodeling, preservation, repair, alteration, destruction, or demolition of civil engineering structures, buildings, and other structures, and tasks relating to preparation for such work). For this reason, JAC provides a free employment placement service to companies which are members of JAC affiliated organizations and to its supporting members.
Companies
[Job vacancy]
Companies wishing to hire specified skilled workers

Ex: companies that want to hire specified skilled workers,but do not know how to find such workers
[Job hunting]
Companies wanting to help find new positions

Ex: companies currently hiring a technical intern trainee that for various reasons to do with the company are unable to switch the trainee over to the specified skilled worker program, and so are looking for a new employer for the worker
foreigner
[Job hunting]
People wanting to work as specified skilled workers in Japan

Ex: technical intern trainees and non-Japanese construction workers working in Japan who want to continue to work in Japan under the specified skilled worker status of residence, but whose current employer is not willing to hire specified skilled workers
Training and skill tests
JAC currently provides Japanese language, skills, and health and safety training in cooperation with overseas organizations in Vietnam and the Philippines. Exams are conducted online to connect examiners based in Japan to examinees overseas. JAC also conducts specific skills evaluation exams in Japan in cooperation with related construction industry organizations. JAC handles detailed coordination work, secures test sites, recruits examinees, dispatches examiners, and procures the necessary materials and equipment.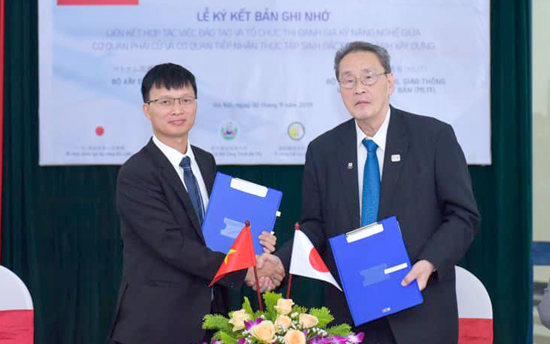 Signing ceremony in Vietnam
Overseas training and testing
Vietnam

Business alliance with 5 construction colleges
Implemented in cooperation with skills training and testing.
Business alliance with 2 sending organizations Request Japanese language training and human resource dispatch.
Held skills evaluation exam and training in March 2021 Reinforcement construction (training) from March 8 to March 23 (test date).
Training for local human resources instructors on how to teach health and safety training.
Training for instructors providing technical training and examiners by local human resources.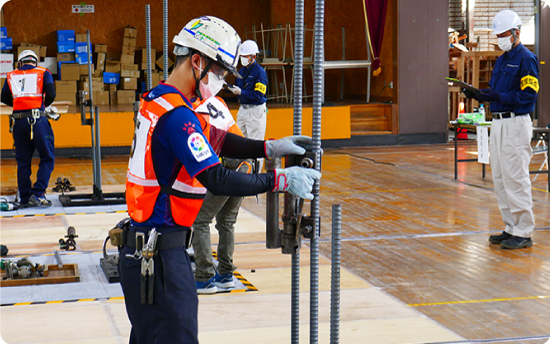 Construction skills evaluation exam (reinforcing bar joints)
Philippines

Held telecommunications skills evaluation exam on March 9 and 10, 2021.
Training for instructors providing technical training and examiners by local human resources.
Exams held in Japan
Specified skills evaluation exams in Japan

Schedule for future exams will be announced on this website approximately two months in advance.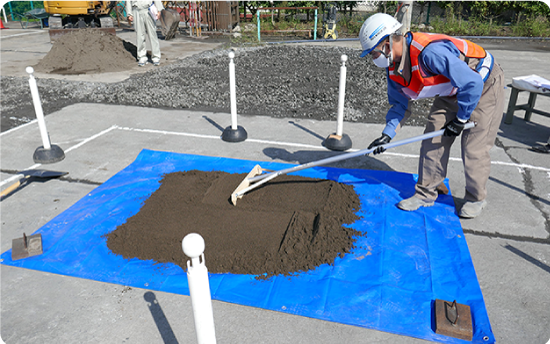 Construction skilled worker evaluation exam (earthwork)
Publicize the program
and encourage good practices
One of JAC's key activities involves raising awareness of the specified skilled worker program. We hold briefing sessions and online private consultations mainly aimed at companies interested in hiring specified skilled workers.
We are also involved in promoting good practices, including presenting awards in Recognition of Excellent Foreign Construction Workers, in collaboration with the Ministry of Land, Infrastructure, Transport and Tourism to non-Japanese human resources with remarkable skills and to companies.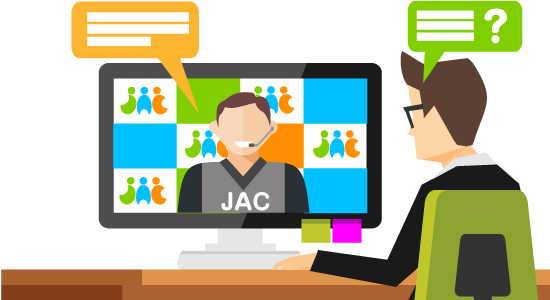 Program briefings, etc.

Construction specified skilled worker program briefings
After the briefings, we hold private consultation sessions tailored to provide information in line with the circumstances at each individual company.
*We are not planning to hold any more briefings this fiscal year.
Private online consultations
We offer consultations to companies throughout Japan via Zoom. Private consultations last up to 50 minutes per session.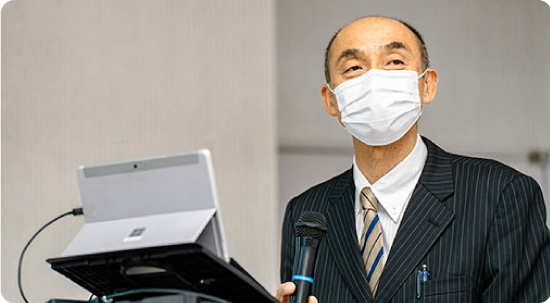 Program briefing
View briefing videos online

We upload specified skilled worker program briefing videos to our YouTube channel
Outline of the construction industry's specified skilled worker program (Japanese).
https://youtu.be/6OkUVd_kqzI
Encouraging good practices

Recruitment of non-Japanese workers to work on construction sites
-- Supporting the day-to-day training and efforts of non-Japanese workers and their employers --
We introduce examples of advanced initiatives by companies that have hired specified skilled workers
JAC staff interview company representatives and specified skilled workers to share real-life experiences from those actually involved in the program.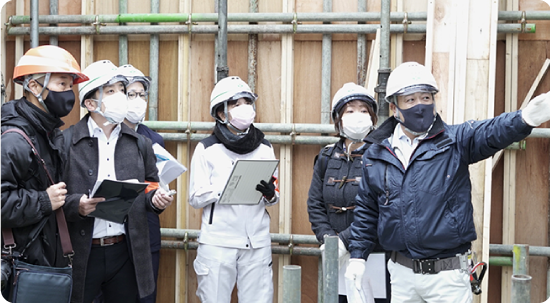 Initiative: interviewing participants